Feels like a long time since we last launched! For Collection 13, TailoredLove brings you a couple of  timeless outfits.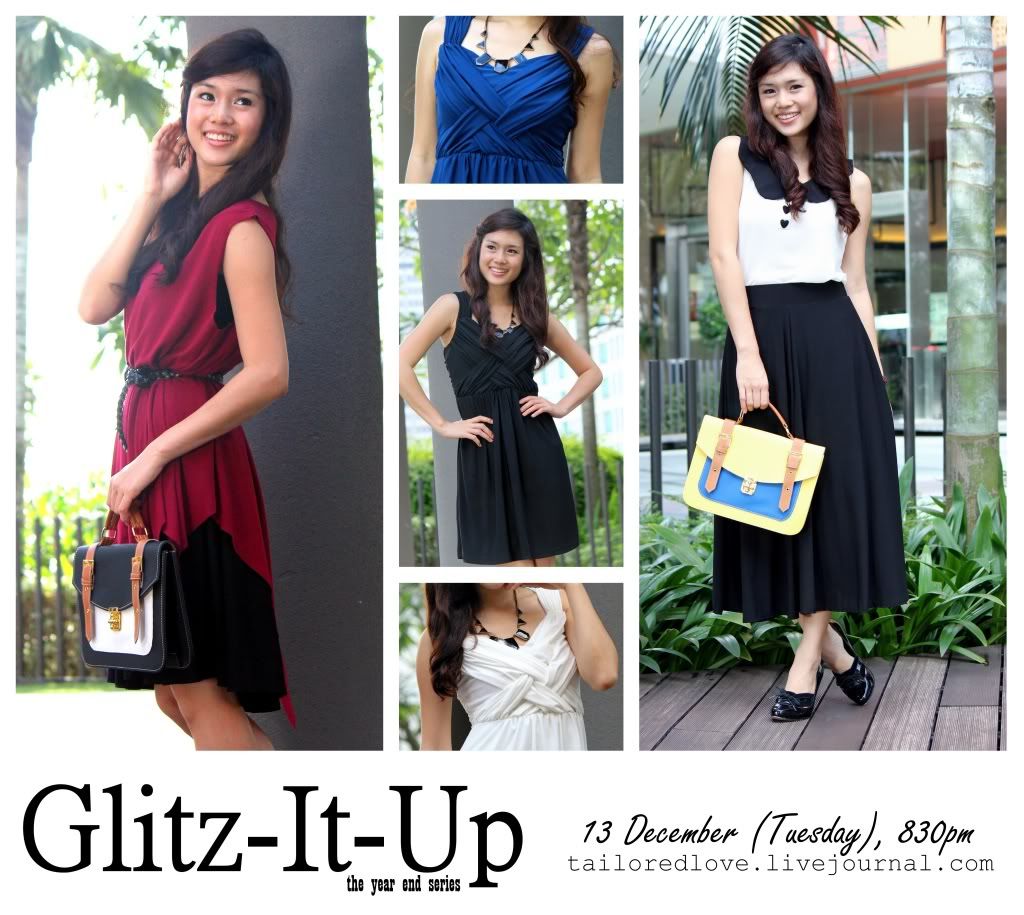 The black Glam-It Midi Skirt is such a staple. It looks good any top – tubes, frill tops, peterpan tops,  and guess what, it could also work as a nice tube dress! See it worn with the Pixie Asymmetrical Hem Dress, and you could go from corporate, to casual at the blink of an eye!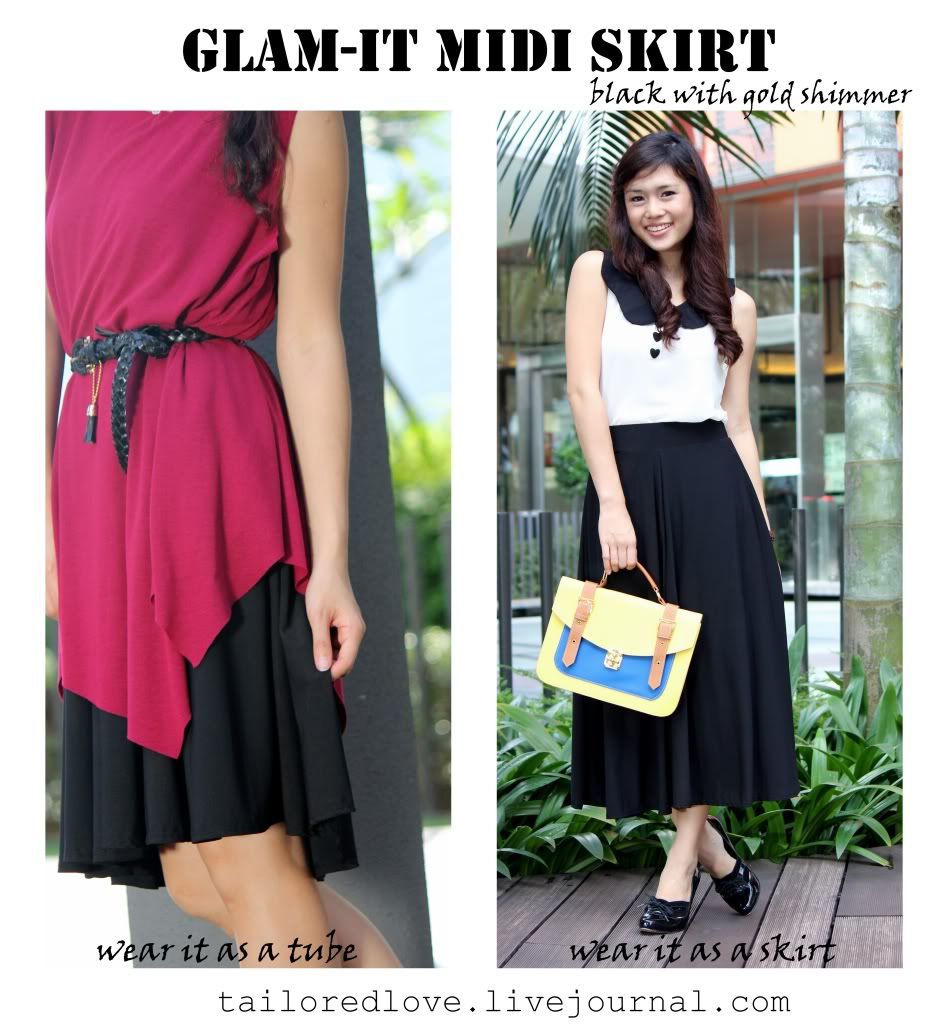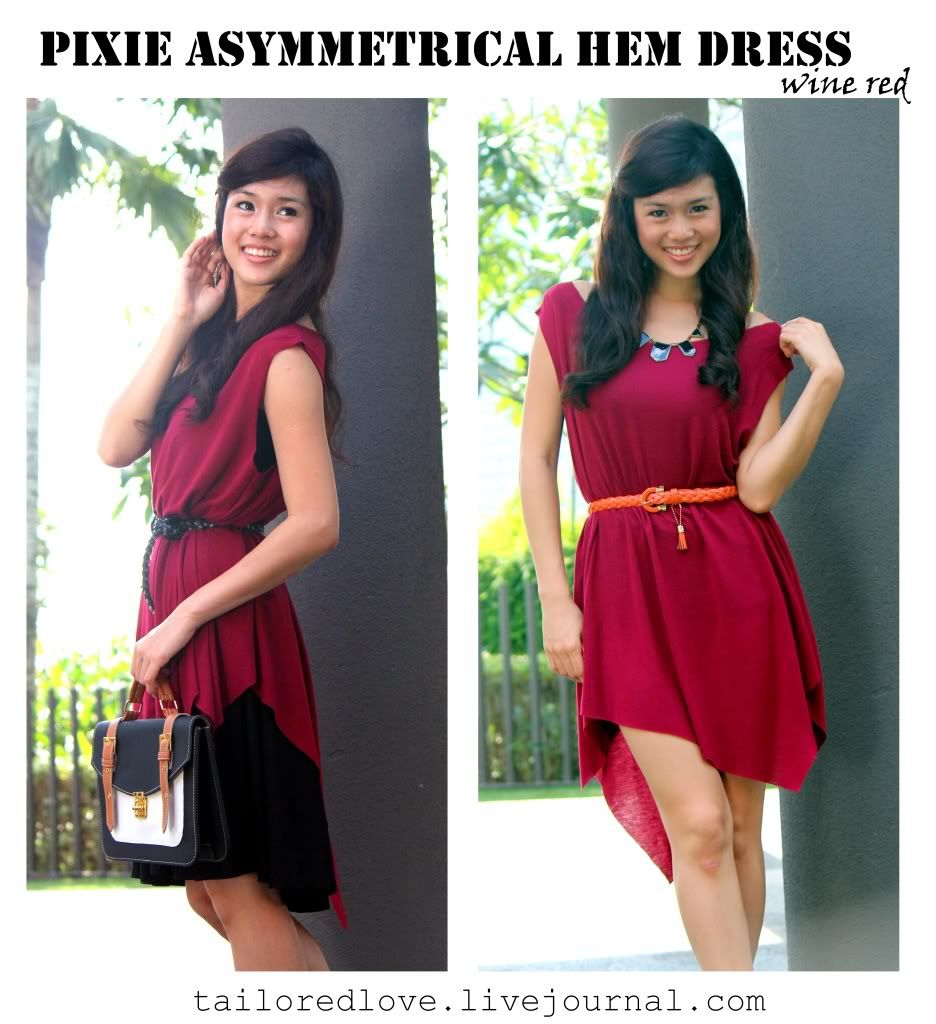 And you know how I don't actually do midi skirts because somehow, they tend to overemphasize my fat hips! but the Glam-It Midi Skirt is really an exception! See how I paired it with the recent CWC Katelyn Tube Top! Effortlessly chic i must say! Did i mention, there are gold shimmers on the skirt to give it that expensive sheen!? <3!
In this series, we also have a timeless Weaved Elegance Dress. The cut of the dress is really awesome. The slight V neck design and thick straps hide any unsightly armpit fats, while the bands at the underbust hugs at the right areas to give that slim look. Comes in 3 colours – black for those looking to go classic, cobalt blue for the non-monochromes, and white for the pure. I kept this in cobalt blue!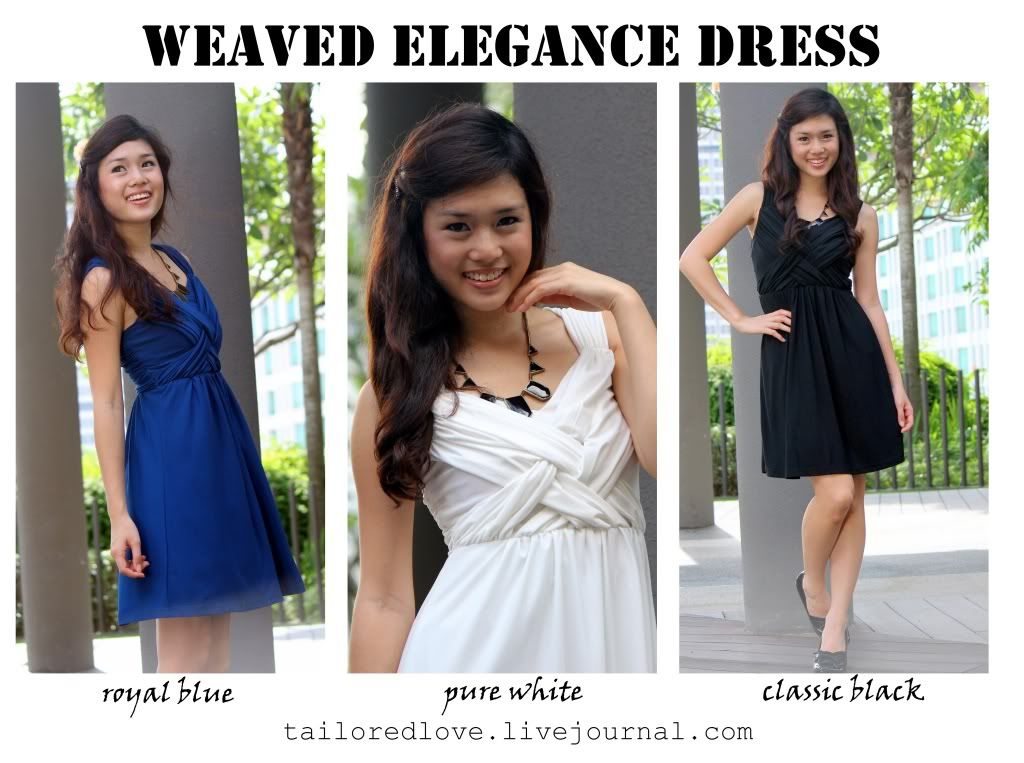 Finally, we end this Glitz series with a simple accessory – the Silver Sunburst. Specially imported by TailoredLove from Korea. If u ever need a necklace that screams Simple and Elegant. This is it! Limited pieces only!
Do catch our launch at TailoredLove tomorrow, 13 Dec (Tues) at 8.30PM.
Here's the direct link: TailoredLove Collection 13 Post (Accessible only after 8.30PM), and if LJ does screw up again, head down to our wordpress for launch pictures!