After a successful Prints collection, Ally and I were so excited to launch the next collection – Season's Best! Ahhh, but we've both been swamped by tons and tons of work. Nonetheless, we finally present, some of this season's best in our next collection tentatively Wednesday 4 April 2012, 8.30PM!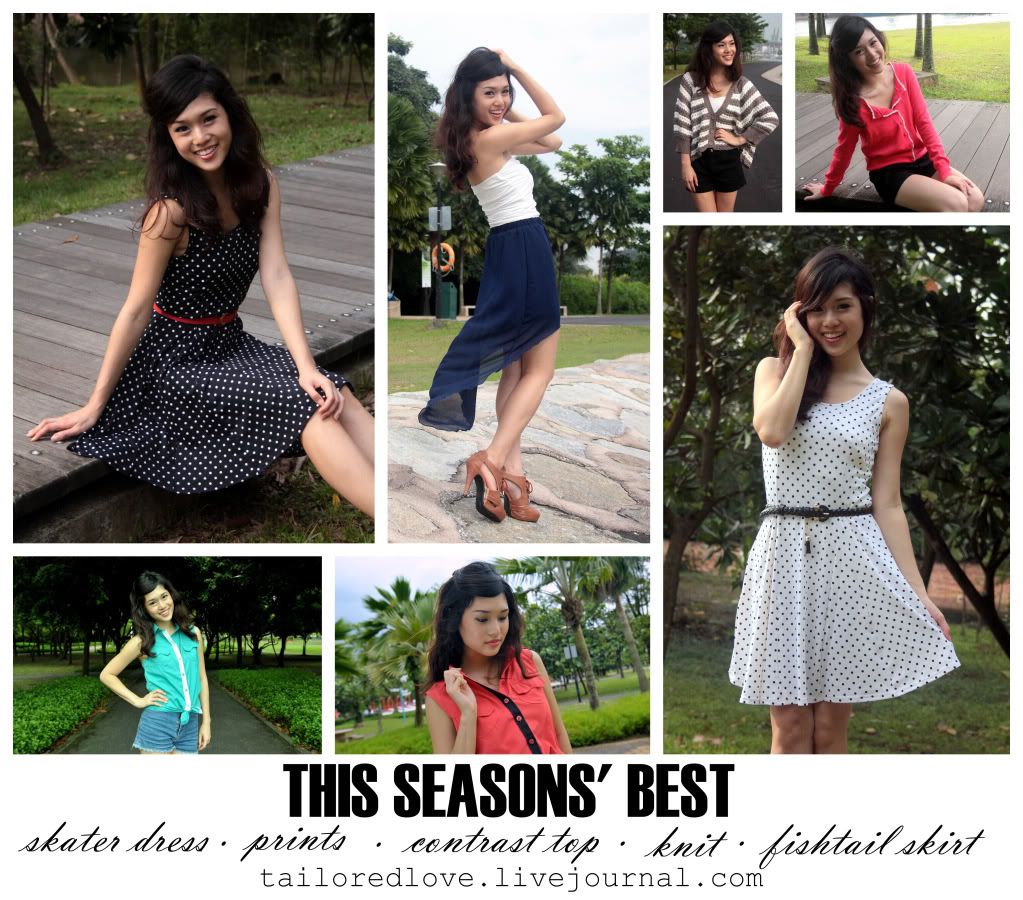 If i needed to choose the best items of the seasons, skater dresses will definitely be one of the top apparels on my list. I absolutely love skater dresses! Yes, considering the number of skater dresses I own now, skater dresses have overtaken my entire wardrobe. To add to my collection of skater dresses, this collection we have Polka Dot Skater Dress in 2 lovely colours – Dark Navy and White!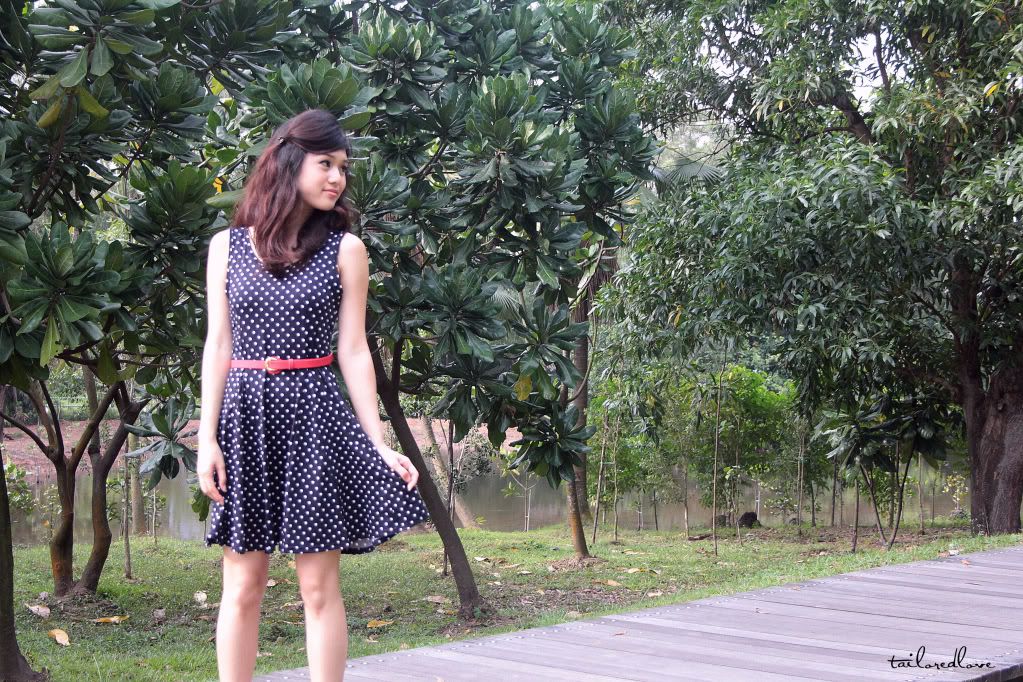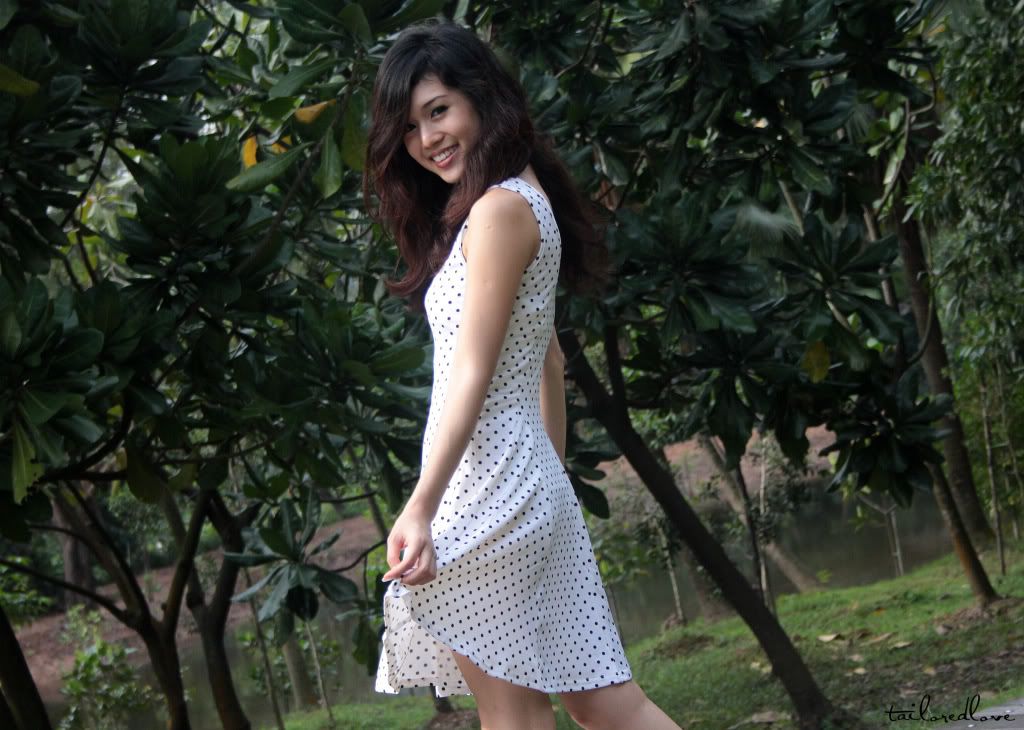 The dress is made of lycra like material, super soft to touch and also very lightweight! I, of course, kept it in both colours! Ally also kept it in both colours! That's how much we love this skater dress.
Here's a picture of me in the dress – wore it to a dinner function with my new 3.5 inch black peep toe heels. Or you could also choose with dress-down, with a simple pair of pumps or slippers!
Next up, shirts are a definite must! Remember all those times when CONTRAST COLOURS were in? Here's 3 wondering colours of the Contrast Top! Loving the zig zag pockets and the coloured buttons!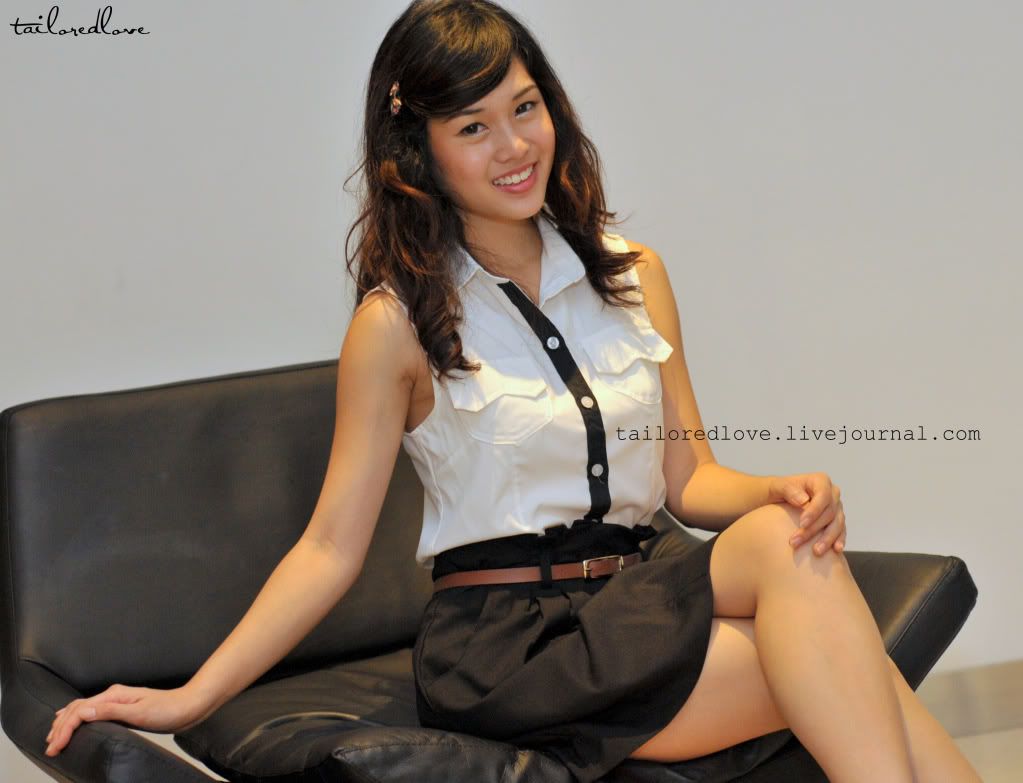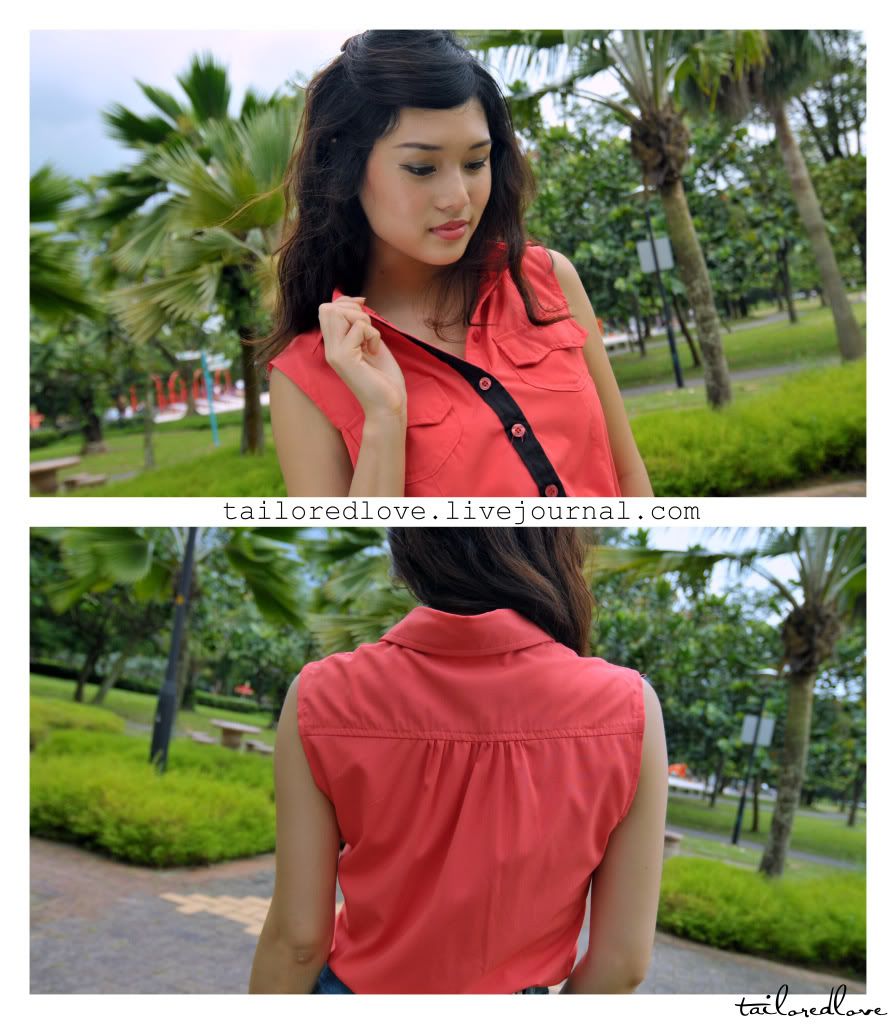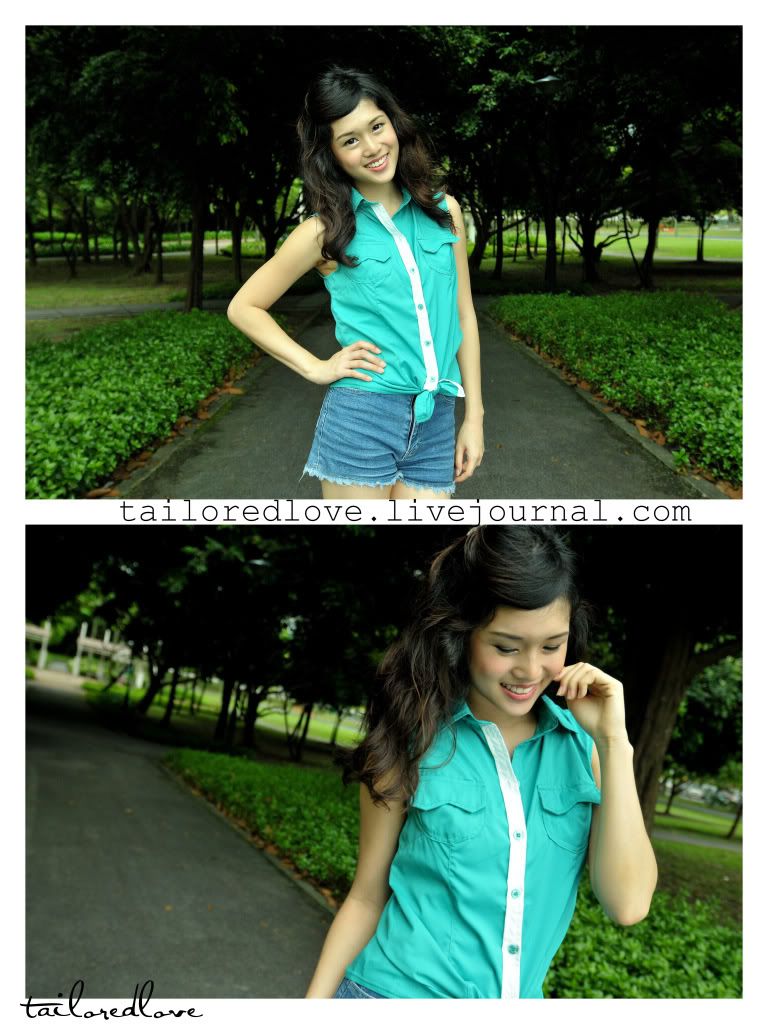 Again, versatility is the key. Pair it with your office skirt, or even with jean shorts or high waist shorts. Tucked in, or tie a bow! A chic top!
Next up, Asymmetrical Fishtail Skirts – yes, so feminine and so fairy-like. The cut of this skirt really appealed to us when we saw it at our suppliers, we just definitely had to get them for our fans.
The material is lightweight and flow-y, it just looks great in the wind. and of course, i was shocked to actually see a similar piece retailing at Zara for $69.90! We have it in navy, and forest green!
Paired the navy piece with my CWC Black Katelyn Tube Top on one of the days i went shopping with my bf. He commented that my (short) legs look so much longer and slimmer! and Ally, kept it in forest green!
No season's best collection is complete with a knit piece. This wool-knit piece caught my eye with it's striking stripe design and crop front. Thick enough to keep you warm on those really cold days, or even in air-con places! The workmanship of this piece is simply amazing.
Finally, we end off this preview, with a cutesy Hearts Cardigan in Cheery Coral Pink! A cardigan that brings out the femininity and youthfulness at the same time. The prints? HEARTSSSSS, of course!
And we're were thinking of a give-a-way this collection. Like our facebook to know my details k!
Catch our launch, tentatively on Wednesday 4 April 2012, 8.30PM!