It's been a while since TL launched our collections, but we've been preparing for something superb! Our self-manufactured Hearts Printed Paperbag Skirt! The skirt comes in S and M size. Ally wears S size, and M size fits me comfortably. Both of us kept this piece of course! The skirt comes with a white sash. Or you can pair it with a belt of your own!
Love this skirt to bits when I saw the cutting and now that i've seen the final product, I love it even more! Wore it out almost immediately. This is a MUST GET! Prints + Paperbag skirt. What more can you ask for?
Also in this collection is an ASOS inspired Pencil Print Sleeveless Shirt Dress. Love the crochet bib design in front, and the prints! Don't worry, the crochet design is non-sheer as there's an inner lining inside The cut is absolutely perfect to show off your slim waist. Comes with a matching sash if your waist is super slim! Even the prints are similar to the ASOS design. A lovely piece at a fraction of the price it cost at ASOS.  Ally and B both kept this piece! For reference, the Pencil Print Sleeveless Shirt Dress is fitting on B (UK8-10), and loose fit on Ally (UK6)!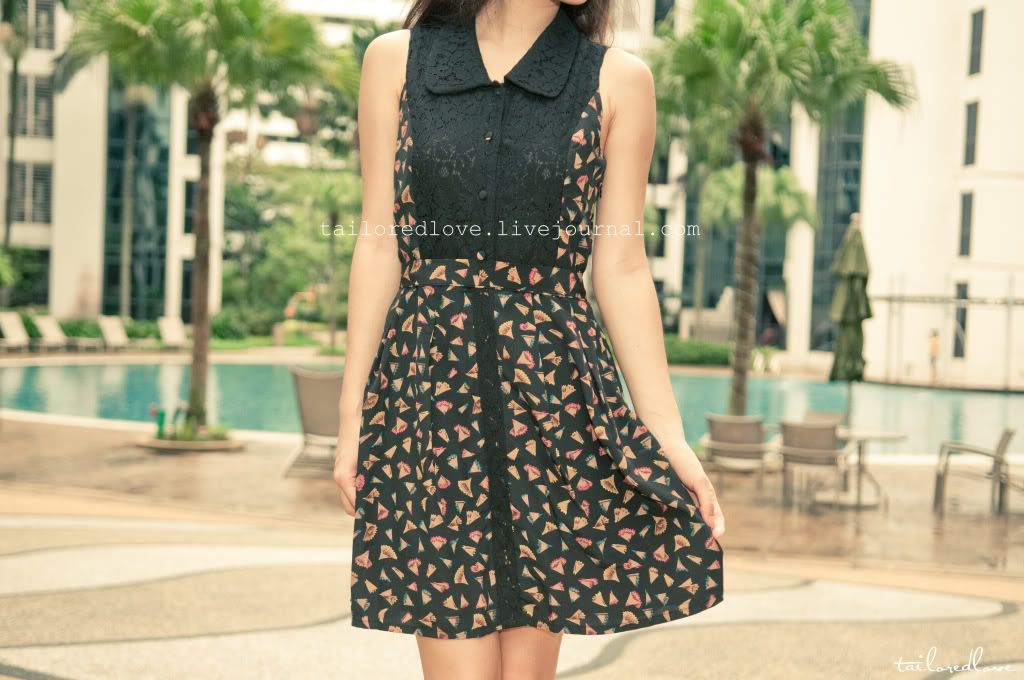 A simple bodycon dress with laser cut out design. For those who just want to let their figure do the talking. The Laser Cut Bodycon Dress is available in 3 colours: Ivory, Royal Blue and Navy.

Floral high waist shorts are in this season. TL brings you something more vintage and classy. the Floral Denim Shorts comes in S and M size, and 2 colour – light denim and black denim!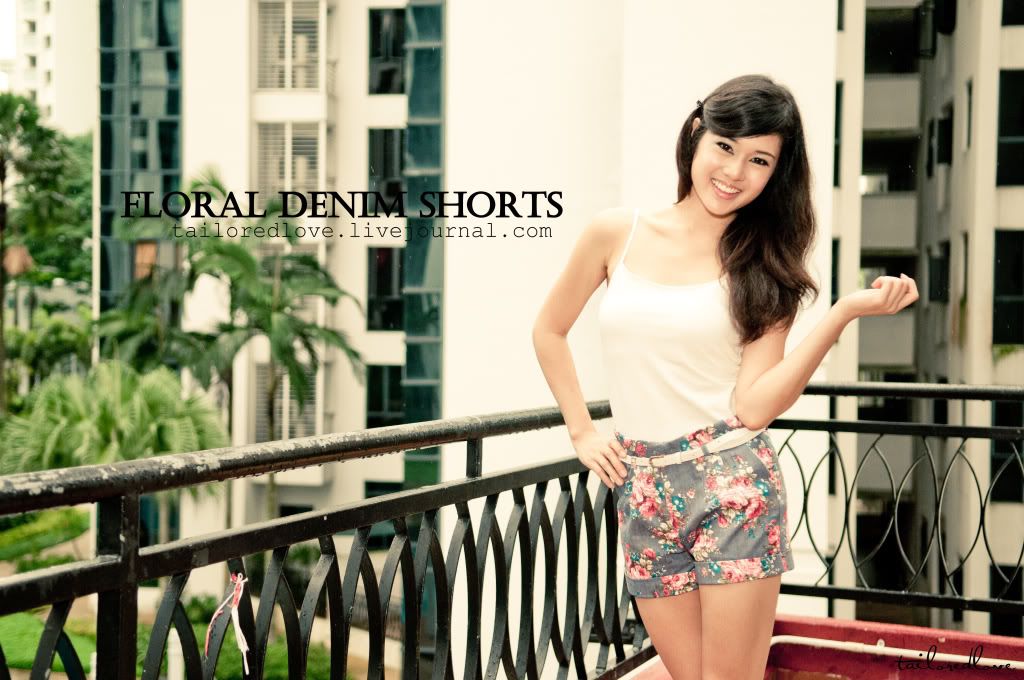 As part of our basics line, the Vera Contrast Sash Top comes in three awesome colours – coral, navy, and sea green. Definitely made affordable.

Last but not least, for accessories, we brought in the Weaved Rainbow Watch! Doubles up as a unique fashion accessory!
Photos in this collection are credited to Roger Yeo Photography (chuleong@gmail.com)
All shoes in this collection are proudly sponsored by Heels Academy – A Fashion Social Enterprise. Visit their FB page to check out their lovely shoe collections!
In addition, Heels Academy and TailoredLove will be having a self-collection option for all items purchase in this collection at:
Pirates Flea 6 at Scape Sky Terrace Level 3-4 (12th May 2012 , SAT)
So check out TL's launch at 8.30PM, Wed 9 May!